Everyone in our deanery is invited to attend…..to register call Ginny McEwen at #386-5851
Touched By Grace – A Weekend of Soul Refreshment
Friday, November 1st
6:00 PM    Potluck Supper
7:30 PM   Eucharist
7:30-9:00    Session 1: "A Grace in the Ups and Downs of Life"
Saturday, November 2nd
9:30 AM   Tea, Coffee and Muffins
10:15 AM   Session 2: "A Grace That Accepts You Whatever Your Story Is"
Lunch – Provided as part of the registration fee of $10
1:00-2:30   Session 3: "A Grace that Forgives and Heals the Hurts of Life"
Saturday Evening at 7:00 PM
A relaxing evening of music and fun.
Special musical guests Sheila Cameron and Harley Stackhouse
Sunday, November 3rd (All Saints Sunday)
Combined Parish Service
Service of Holy Communion at 10:30 AM
Preacher will be Bishop Hockin
Sermon Title – A Touch of Grace for Saints and Sinners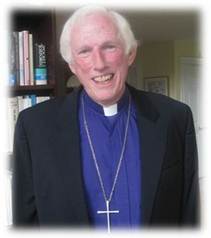 This Harvest Thanksgiving we will have two worship services  8:30 AM and 10:30AM.
Both services will be Holy Communion.
Please don't forget to drop off your donations to help decorate our church for this beautiful celebration of God's goodness.
Everyone is Welcome!
For more information feel free to call the office at #386-7431
It's that time of year again when God has given us the gift of a new year and it is natural for us to look forward and make some plans, promises and resolutions.
We're going to lose weight, exercise more, get out of debt, stick to a budget, take better care of our health, save for the future, and spend more time with family.
We make resolutions because we want to improve ourselves and our quality of life.
But what would a set of New Year's resolutions look like for you and your church and your own spiritual life?
Though many more could be added, here are some to consider:
 Pray more. You will be surprised how God will answer your prayers.
 Invest in your spiritual gift(s).
 Care for yourself spiritually.
 Confront debilitating patterns of sin.
 Be a community  builder by giving back to the area in which you live.
 Read more of God's Holy Word – pick a book of the bible and read it straight through. I recommend the Gospel of John.
 Prioritize your family, especially if you have a young family.
 Be more open to change and God working in your life.
May God bless each of us as we draw closer to the one who has created us in love and what good things for us.
The Reverend Brent Ham
If you have any question feel free to call our church office at #386-7431